Press Release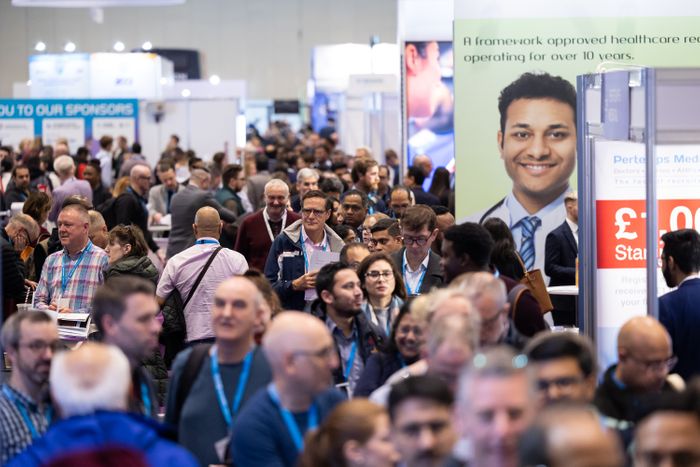 Healthcare professionals flock to two-day Anaesthesia & Critical Care Conference 2022
Over a thousand healthcare professionals gathered in London for Anaesthesia & Critical Care 2022 as the annual conference returned for two insightful days to help the profession stay up to date with the latest innovations and practice.
The conference, which took place 15-16 November 2022, alongside the award-winning Acute & General Medicine Conference, saw 1,200 healthcare professionals working in anaesthesia and critical care come together at the ExCeL London to access the education and professional development provided.
The event featured more than 50 educational sessions, enabling attendees to learn from leading experts, while offering a unique 360º clinical training programme supporting clinicians by allowing delegates to combine educational speaker seminars with extensive hands-on practical skills training.
This year's programme was accredited for CPD by the RCoA and featured an expert speaker programme focused on helping doctors, nurses, trainees, clinical leads, and practitioners deal with challenging presentations in intensive care, & providing clinical updates in anaesthetics while allowing delegates to diversify their skillset via hands-on training in invasive & non-invasive ventilation, difficult airway management, and ultrasound techniques.
Designed to update anaesthetists, perioperative physicians, and intensivists on the latest clinical updates in anaesthetic and intensive care, Anaesthesia & Critical Care equipped clinicians with the skills and knowledge to cope with the needs of patients during a challenging time for the NHS.
The one-of-a-kind event also saw over 70 exhibitors gather to showcase their advanced products and services, enabling clinicians to test out a wide array of cutting-edge clinical innovations aimed at improving patient care and outcomes.
Yemi Ibidunni, Event Director, said: "The NHS has faced unprecedented times, the pandemic has tested staff and systems to the limit. As we have come out the other side, there have been key take aways that are being implemented. It has accelerated change in how we deliver medicine. Anaesthesia & Critical Care 2022 shared these lessons among anaesthetists and intensivists. Our conference continues to attract anaesthetists, perioperative physicians, and intensivists of all grades, providing the best opportunity to advance their vital role as a perioperative clinician as well as updating their critical care training. We'd like to thank everyone who joined us and all our partners who were integral in making this year's show a resounding success."
This year's conference featured an action-packed programme and delivered several highlights:
The conference allowed attendees to learn from a wide array of world-class speakers, including Professor Tara Rampal who shared a fascinating insight on the fundamental goal of Individualised Exercise Oncology Prehabilitation to improve and optimise the care for tumour patients, with the collaboration of her colleagues Dr Stephanie Otto, Dr Jennifer Baima and Dr Amy Ng.
With women only making up 38% of Anaesthesia doctors, Professor Scarlett McNally, Deputy Director, Centre of PeriOperative Care, and Dr Fiona Donald, President, Royal College of Anaesthetists, shared an inspiring talk addressing gender inequalities in anaesthesia.
Attendees were also able to experience a run through of the latest innovations in the world of regional anaesthesia, provided by Dr Ben Fox, Consultant Anaesthetist at The Queen Elizabeth Hospital, King's Lynn NHS Foundation Trust.
Anaesthesia & Critical Care is dedicated to the vital role anaesthetists and critical care consultants perform as the perioperative physician to the surgical patient.
The conference returns on 14-15 November 2023 at ExCeL London. For more information, visit https://www.accconference.co.uk/.
Media Contacts
For more information or to arrange interviews please contact our Marketing Team via email on training@closerstillmedia.com.