21 Sep 2021
Dr Tara Rampal ACC Interview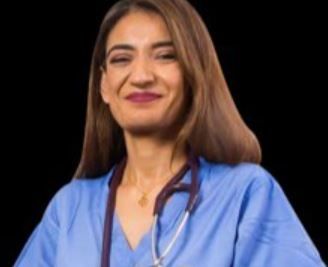 Dr Tara Rampal, Consultant Anaesthetist at King's College NHS Foundation Trust shares her experiences of prehabilitation in community settings
Liam: Thank you for joining me today Tara. I wanted to start by asking you about your background and role
Tara: I'm based at Princess Royal Hospital, which is part of King's College NHS Foundation Trust. As a consultant anaesthetist I am very interested in perioperative medicine and that is where my interest in prehabilitation has grown. Prehabilitation presented a potential opportunity to utilise pre-surgical motivation of patients to optimise their health and the outcome of the procedure.
I am also the Clinical Director of Kent and Medway Prehabilitation, which is a pan-community rehab-based service. I'm also a senior visiting lecturer in population health at Canterbury Christchurch University.
Liam: It is interesting that in your specialism you're moving much more beyond the hospital and into that realm of population health. What drew you to looking at that much wider area?
Tara: It is a gradual and very interesting journey. The journey started with a hospital-based test hotbed prehabilitation service that I set-up. It inspired me to look at the definition of prehabilitation itself. It expands the concept of treatment to incorporate the entire spectrum of healthcare services from primary care to secondary care, to follow-on community care for patients who present with major treatment.
Cancer surgery, chemotherapy, radiotherapy and in-line with the NHS Long Term Plan and the integrated healthcare services model we're developing in the UK. I did a horizon scan globally and the most successful, cost-efficient and sustainable model for prehabilitation were found in community-based services. That is what inspired me to make the move. It has not only removed the postcode lottery for patients in Kent and Medway CCG. It doesn't matter which acute trust you come to; they have access to cancer prehab services. It has helped us consolidate and develop relationships within the existing infrastructure for public health, community health and primary care.
Liam: It sounds like a very interesting journey. Later this year you'll be speaking at ACC [Anaesthesia and Critical Care]. Tell me about the session you'll be delivering?
Tara: Our journey has inspired me to look at different models of prehabilitation and perioperative services and the best places for them to be, which includes patient preferences. In a certain way it doesn't matter what a healthcare professional or expert thinks the best place for a service should be. It is what the user wants. In the session, I want to explore the different models of perioperative optimisation services whether they are based in a hospital, a hub and spoke model, a big teaching hospital and its satellite units, or whether they are community-based satellite services like ours.
The aim of the session is to inspire anaesthetists to go ahead and explore what is the best model suited to their demographic by looking at place-based solutions. It is for them to look at. There is no one perfect solution or one perfect model. Look at their population's need and the trust's requirement, their strategies and then develop something that is best suited to their particular situation.
Liam: In advance of that session is there one key specific takeaway you hope attendees will be able to take from the presentation?
Tara: I would add two key messages if I may! We stand on the shoulders of giants. There are words from hundreds of years ago which inspired me from different people. The first is Voltaire: "Perfection is the enemy of good". If we keep waiting for perfect circumstances before we take a leap of faith to start a healthcare innovation project which is close to our heart, that moment may never arrive. So, take the leap of faith if you believe there is one particular anaesthetic and critical care project which will benefit your community and your patients.
The second I get inspired by is the wartime British Prime Minister Churchill who said: "to improve is to change; to be perfect is to change often". Do not set in stone your processes and your pathways. It is good to have a direction of travel but keep looking at patient feedback, patient experience and patient reported outcome measures to keep adapting your service and the direction you'd like it to go.
Liam: How has your experience been during the pandemic and looking to the future what changes may be in store for the anaesthesia community as a result?
Tara: It has been a very stressful 12-18 months. It has been the most humbling time as well looking at how the entire healthcare sector has mobilised as one to come together and work for the benefit of the community. It has been humbling to see how the power of nature transcends boundaries and our own healthcare organisation's structural boundaries as well.
For me as an anaesthetist, while providing care for patients who suffered from covid-19 related effects, has only brought home the fact that as long as we want to take on the challenges of whatever is thrown at us, we need to work as one with a unified approach across primary care, secondary care, and follow-on community care. No virus, no cancer, no healthcare emergency recognises any kind of organisational boundaries. I'm confident that our learnings from this pandemic, especially the acceleration of telehealth delivered services and digitalisation of healthcare in the UK will probably help us create more integrated models of care for patients going ahead.
Liam: Thank you. It has been a pleasure to speak with you and even better to have some unexpected Volataire and Churchilll quotes! Thanks again Tara.