Biocartis Idylla™ SeptiCyte® RAPID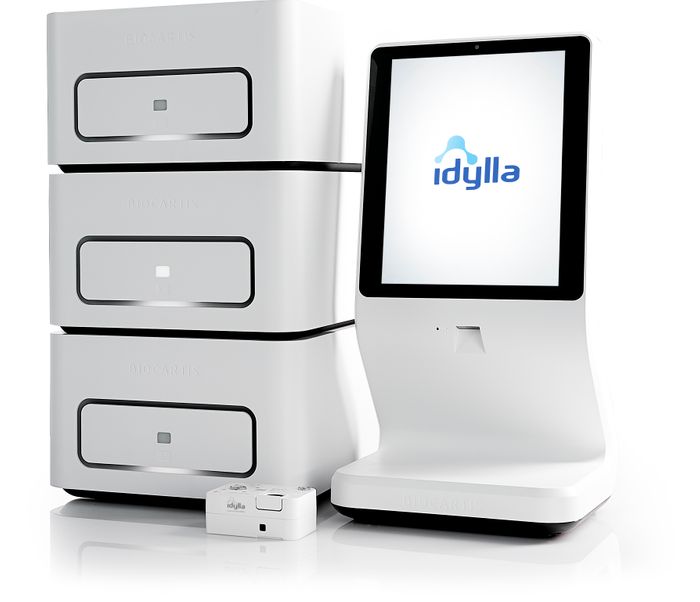 Idylla™, Biocartis' fully automated, real-time PCR based molecular diagnostics system, is designed to offer fast and easy access to clinical molecular diagnostic information in virtually any setting. Today, Biocartis offers Idylla™ assays in oncology, and infectious diseases that cover the entire process from sample to result in a time between 85 to 180 minutes with less than two minutes hands-on time. Idylla™ is applicable for a wide range of clinical sample types and can analyze both RNA and DNA.
The fully automated SeptiCyte® RAPID* is a rapid host-response test that distinguishes sepsis from non-infectious systemic inflammation (INSI/SIRS). The test provides actionable results in about one hour enabling physicians to optimize their patient management decisions.
This test is performed on the Idylla™ platform capable of fully automated nucleic acid testing including extraction, amplification, and detection in a single-use cartridge.
*SeptiCyte® RAPID is a CE-marked IVD in Europe and received 510(k) clearance from the U.S. Food and Drug Administration (FDA). The test is developed by Immunexpress Inc in collaboration with Biocartis.